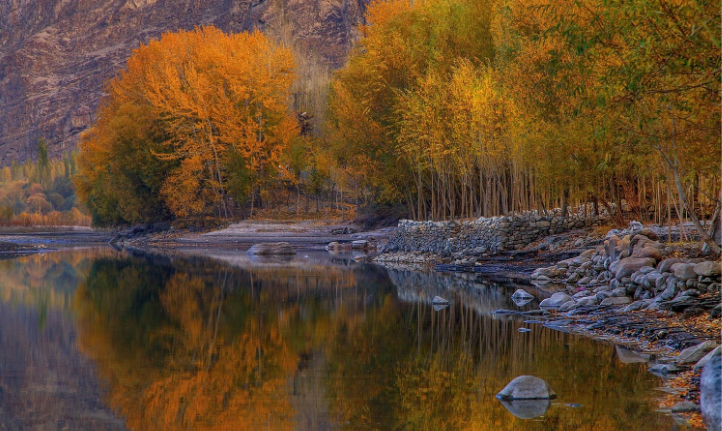 Hunza was a princely state, bordering China to the northeast and Pamir to its northwest, which continued to survive until 1974 when it was finally dissolved by Zulfikar Ali Bhutto. The state bordered the Gilgit Agency to the south and the former princely state of Nagar to the east. The state capital was the town of Baltit (also known as Karimabad) and its old settlement is Ganish Village. Situated at an elevation of 2,438 meters, Hunza Valley's tourist season is from
Kashmir (IPA: [kaʃmiːr]) is the northernmost geographical region of the Indian subcontinent. Until the mid-19th century, the term "Kashmir" denoted only the Kashmir Valley between the Great Himalayas and the Pir Panjal Range.
Swat District is a district in the Malakand Division of Khyber Pakhtunkhwa, Pakistan.